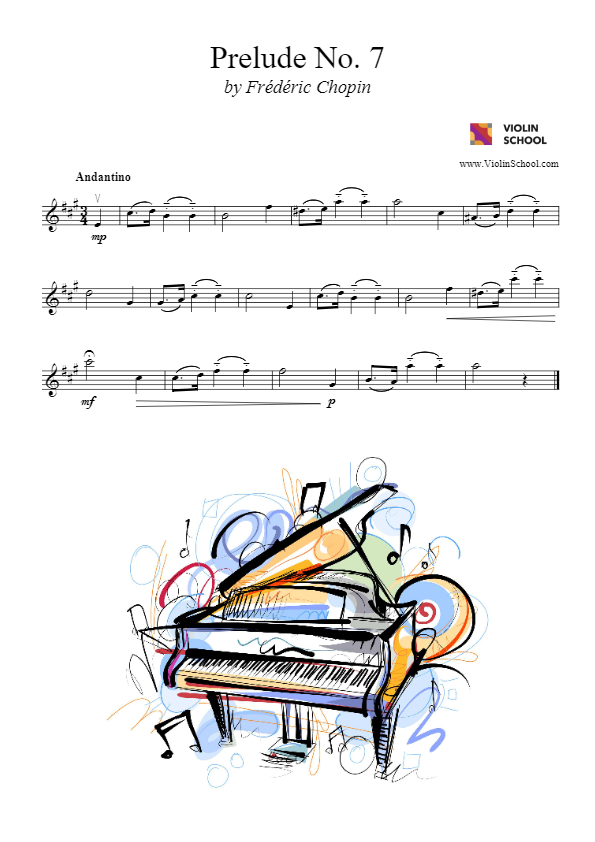 Title: Chopin - Prelude No. 7
Description: Chopin was inspired by Bach's '24 Preludes & Fugues' to write his 24 Preludes of his own! This is the 7th - written in the style of a Mazurka (a Polish folk dance).
Level: 
Topics: 
Join ViolinSchool today for instant access!
This download is for ViolinSchool members only! Click here to become a Member of ViolinSchool and get instant access to all library downloads!

---