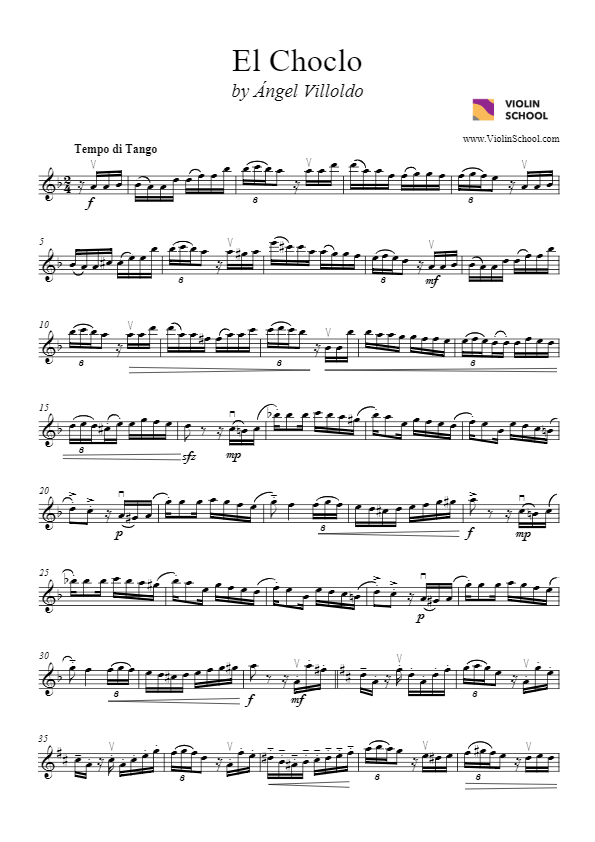 Title: El Choclo
Description: El Choclo ("The Corn Cob") is one of the most popular tangos in Argentina. It was allegedly written in honour of a nightclub owner known by the same name!
Level: 
Topics: 
Join ViolinSchool today for instant access!
This download is for ViolinSchool members only! Click here to become a Member of ViolinSchool and get instant access to all library downloads!

---