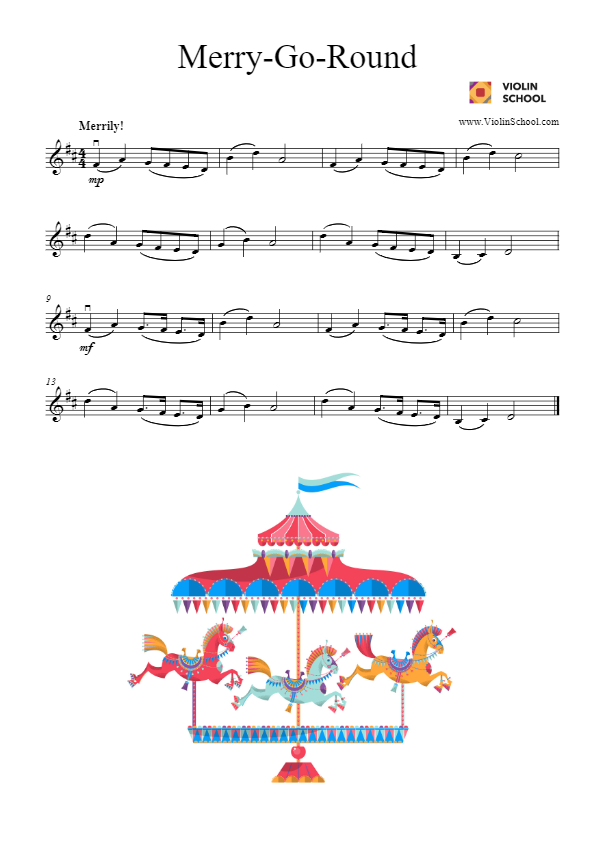 Title: Merry-Go-Round
Description: Try to make your playing sound engaging and energetic, as you play the main rhythmic pattern of this happy melody around and around!
Level: 
Topics: 1st to 3rd Fingers - slightly harder
Join ViolinSchool today for instant access!
This download is for ViolinSchool members only! Click here to become a Member of ViolinSchool and get instant access to all library downloads!

---