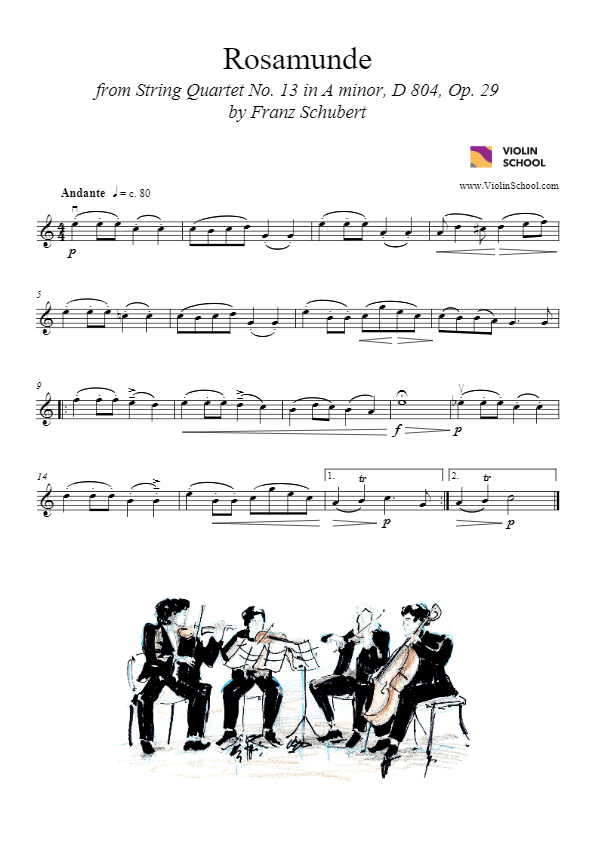 Title: Schubert - Rosamunde
Description: Franz Schubert originally wrote this theme to accompany a play called 'Rosamunde'. It's now more famous as the second movement of his 13th String Quartet!
Level: 
Topics: Portato, Syncopation
Join ViolinSchool today for instant access!
This download is for ViolinSchool members only! Click here to become a Member of ViolinSchool and get instant access to all library downloads!

---