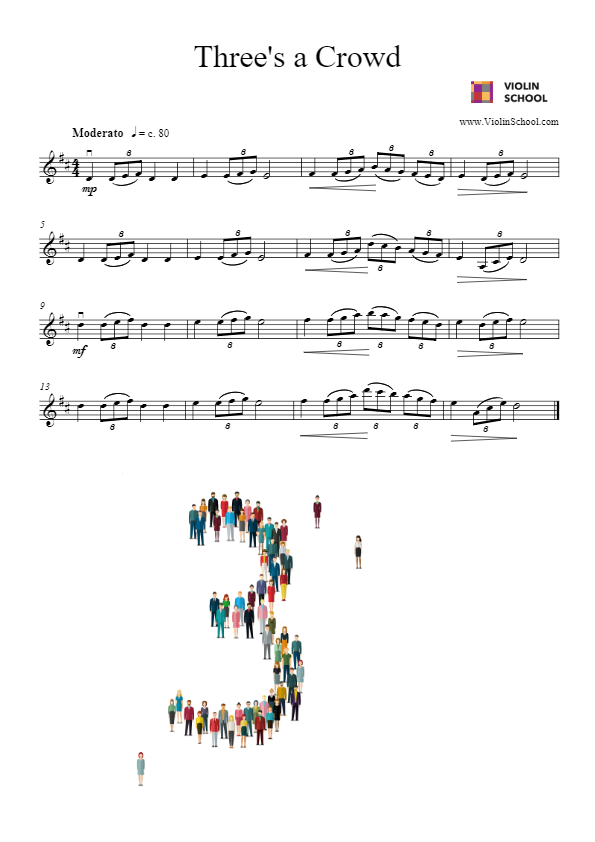 Title: Three's a Crowd
Description: A delightful piece based around the D major scale, Three's a Crowd features lots of lovely triplets, where you have to play three notes in the time of two!
Level: 
Topics: Slurred Triplet Scales
Join ViolinSchool today for instant access!
This download is for ViolinSchool members only! Click here to become a Member of ViolinSchool and get instant access to all library downloads!

---