Click the image to watch our Christmas Message!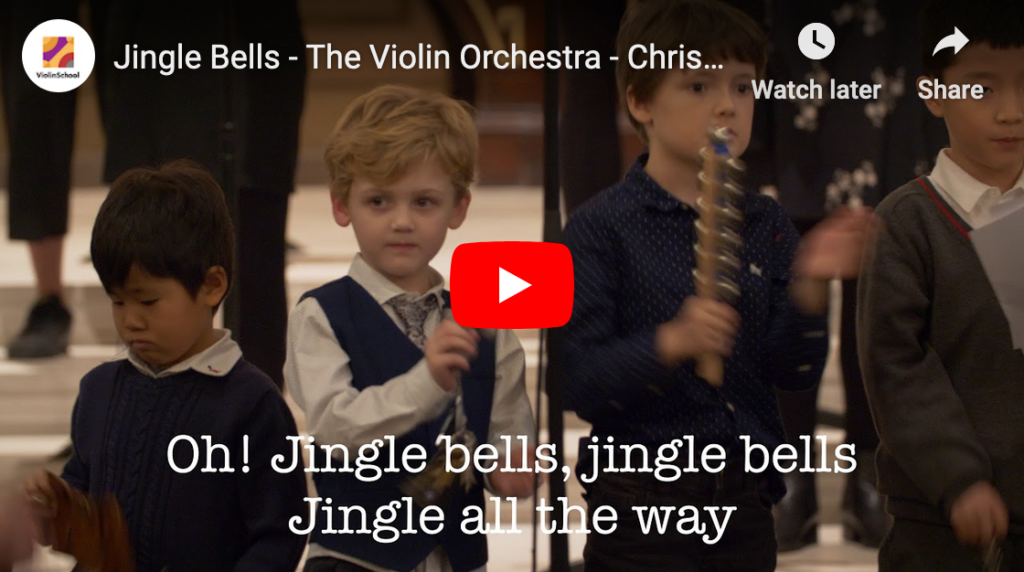 Wherever you are and whatever you're doing this Holiday season, we wish you peace and happiness!
---
Coming up in 2020...




In 2020, ViolinSchool is launching our most ambitious ever program of violin lessons, courses and learning resources - including new books, teacher training programs, and digital learning tools for beginner violinists.
We send you different resources depending on your country, and whether you are:
an Adult Learner
a Parent
a Violin Teacher
And there are different tracks for:
Beginner/Intermediate levels
Advanced levels
Violin Teachers & Professionals
Make sure you're on the right track ...
Click here to join our mailing list or to update your details!
Christmas is a-coming! Let's kick off the season with an old favourite, Jingle Bells! Click the image below to go to the free download page, and grab your copy today. O what fuuun it is to play our Jing-le Bells todaaaayyy.... !!