Click the image to watch our Christmas Message!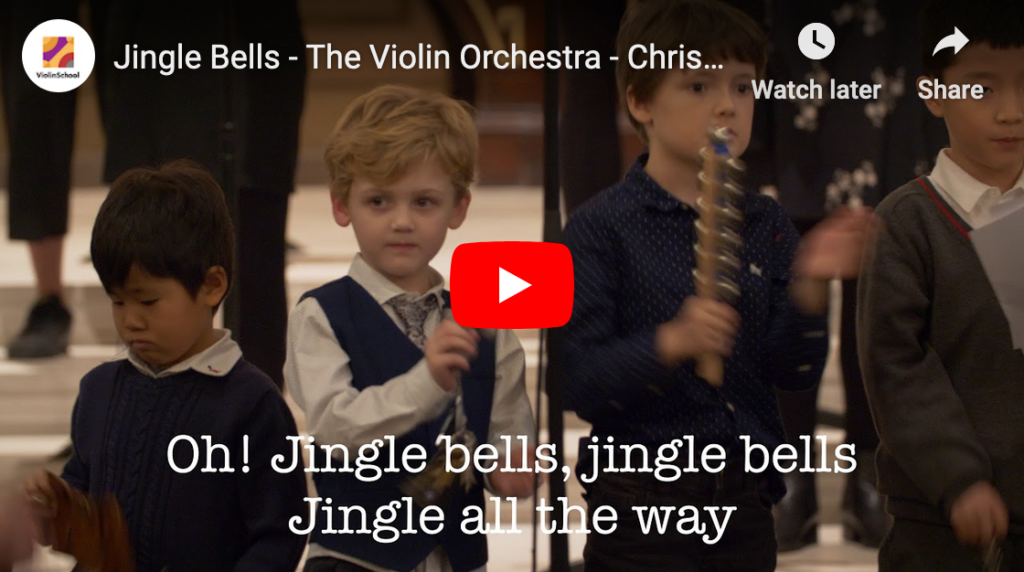 Wherever you are and whatever you're doing this Holiday season, we wish you peace and happiness!
---
Coming up in 2020...




In 2020, ViolinSchool is launching our most ambitious ever program of violin lessons, courses and learning resources - including new books, teacher training programs, and digital learning tools for beginner violinists.
We send you different resources depending on your country, and whether you are:
an Adult Learner
a Parent
a Violin Teacher
And there are different tracks for:
Beginner/Intermediate levels
Advanced levels
Violin Teachers & Professionals
Make sure you're on the right track ...
Click here to join our mailing list or to update your details!
We're delighted to announce that the Violin Orchestra Christmas Show 2019 will be streamed live from London on Saturday 8th December at 2.30pm GMT (London time).
Update: We're live on YouTube this afternoon! Click here to watch the show!...
Here's a new video from the most recent VIOLIN ORCHESTRA concert in London. The Violin Orchestra plays Rondeau from Abdelazer by Henry Purcell, arranged by ViolinSchool's David Worswick.
Filmed at St John's Waterloo in London, on Saturday 8th December 2018.
---
Would you like to join the Summer 2019 Violin Orchestra in London? We welcome violinists of every age and level, from first-time players who are just playing in first position, through to intermediate and advanced levels.
Booking for the Violin Orchestra is now open online - click here for full information and to register today!