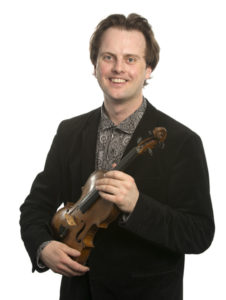 Hello! I'm Simon, Director of ViolinSchool - and your coach for the brand new Online Beginner Violin Course!
I'm delighted to welcome you here... Setareh, David, Caroline and I are looking forward enormously to helping you with your learning!
---
We are now setting up your account! Once we have confirmed your enrolment, you'll get an email from us, and then you'll be able to log in and start learning. This won't take longer than 24 hours (and we're usually quicker than that!)

---
As you move through the lessons and assignments, we'll be guiding you every step of the way, to make sure that you achieve the very best of your potential.
We've spent over a decade developing ViolinSchool's unique curriculum at our school in the UK, and we're really excited to be now making our popular Beginner Courses available online.
Between us we've helped literally thousands of learners to begin playing the violin, so we have deep experience in guiding people through the crucial first steps of learning to play.
But one thing we've learnt over time is that every single person's route through the early stages of violin playing is different - and it depends a lot on understanding how your existing experience of music fits with the new skills that you need to acquire.
Therefore, before you dive into the lessons, please take a moment to complete the Enrolment Questionnaire (below), so that we have a really good understanding of where you're starting from!
This will be immensely helpful for us to make sure that we're giving you the very best level of support.