A ViolinSchool Christmas

December 2022

Click the image to launch the Livestream!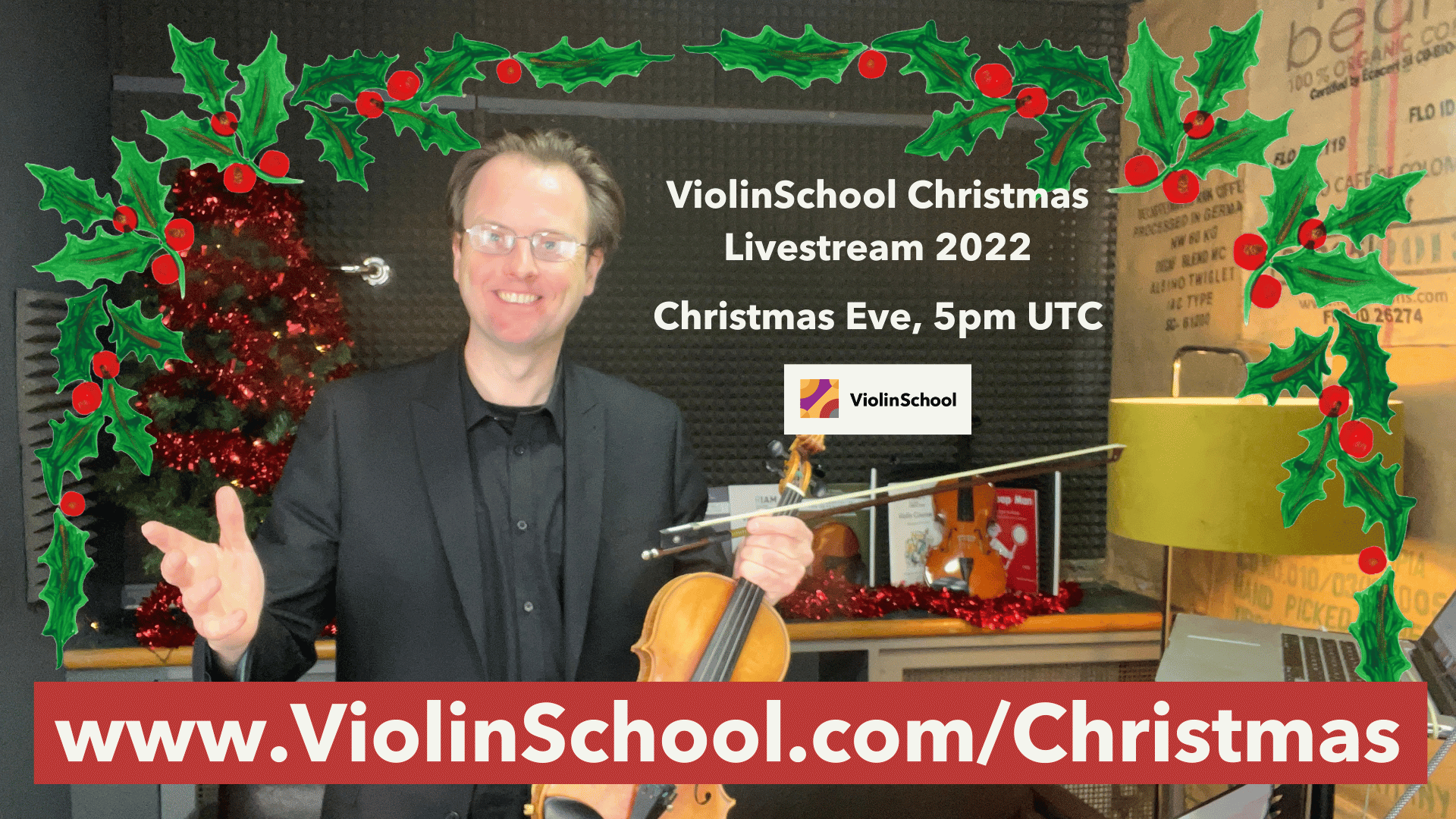 Live Tutorial:
Thursday 22nd December,
7pm UTC
(London)
Live on Zoom - see link below
Livestream:
Saturday 24th December,
5pm UTC
(London)
Live on YouTube and ViolinSchool.com
presented by Simon Hewitt Jones from ViolinSchool

Login or Signup now to download the Christmas music, chord symbols, printable sheets, backing tracks, and interactive practice tools!

Live Links

Thursday

Once you've logged in, you'll see the Zoom link here.

Saturday